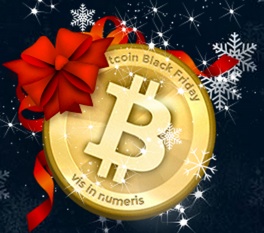 For those that wanted anymore proof that Bitcoin is starting to hit the mainstream you need look no further. Today marks the first worldwide Bitcoin Black Friday event with hundreds of online merchants from the latest tech retailers all the way through to travel deals and beyond.
There is also an opportunity to donate some of those appreciating coins to one of many charities that are taking part in the promotion to provide help to those less fortunate around the world.
If you've got a stash of coins why not celebrate the recent landmark rise to $1000 by picking up something from one of the 250+ Stores participating, donating to a worthy cause and in the process contributing to the development of a healthy Bitcoin ecommerce ecosystem. 
Vires in numeris.